All physiotherapists practising in the clinic are members of the Irish Society of Chartered Physiotherapists and are committed to updating their skills through continuous education.
Ruth O'Reilly, MISCP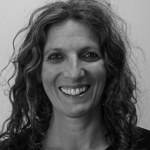 Ruth O'Reilly graduated from the Dublin School of Physiotherapy, Trinity College Dublin in 1986. She has 25 years experience in the assessment and treatment of spine, musculoskeletal disorders, rheumatological, orthopaedic and sports injuries. Prior to setting up the clinic Ruth worked in the Adelaide, Meath and Dr. Steevens Hospitals and St. Josephs Rehabilitation Centre. She was also a clinical tutor in the Adelaide Hospital for Trinity College Dublin. Ruth has a particular interest in sports and has been team physiotherapist to Senior and Junior Irish and Interprovincial hockey teams. The clinic is currently involved with players from many sporting disciplines, Leinster clubs and representative teams.
Caroline Chambers, MISCP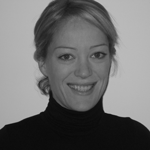 Caroline Chambers is a Chartered Physiotherapist and Certified Stott Pilates Instructor. She graduated from Trinity College Dublin in 1993 and has worked in Private Practice with Ruth O' Reilly since 1996 covering a varied case-load. As part of her work in the clinic she also attends patients in their homes and nursing homes. It was through her Physiotherapy work that Caroline was first introduced to Pilates. She studied Pilates in Dublin, New York and Oxford through the internationally recognised Stott Pilates school, gaining full Certification in 2007. Caroline's area of special interest is the rehabilitation through exercise of patients after sports and neck/back injuries through the use of individually tailored exercise programmes with a strong emphasis on core strengthening. Caroline is qualified to teach on all Pilates equipment and she offers group classes, private tuition, ante-natal and post-natal classes in the community.
Juliet Martin, MISCP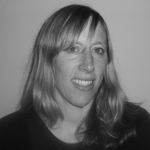 Juliet Martin graduated from The University of Northumbria, England with an Honours degree in Physiotherapy in 2006. She commenced working in the clinic in 2008 and has a special interest in sports injuries, biomechanics and women's health. Following graduation Juliet gained experience working in Clane General Hospital and Sports Injury Clinic and spent 3 years as the physiotherapist to Leinister Senior League SoccerTeam, Bangor Celtic. Juliet has undertaken numerous accredited post graduate courses since qualification including orthotics prescription and various motor control and movement retraining courses. Juliet also attends patients in their own homes and does nursing home visits.